About Us – InLights Photography. 
Images by Russell Murray M. Photographer.
InLights Photography was established in January 1995 by Russell and Sonia Murray.
InLights has a fully equipped professional cycloramic indoor studio,
Big enough to suit large corporate photography as well as commercial products.
Russell comes from a family of professional photographers and did his first paying photographic job at the age of 15.
Russell photographed with Nikon, Hasselblad and large format film camera's for 10 years before moving on to digital photography.
Than buying one of the first Nikon digital cameras (Nikon D1X) IN 2001
and is one of the first photographers to shoot digital photography professionally in Penrith, Weston Sydney.
With experience in Weddings, portraiture, Corporate, industrial, product, fashion, aerial, food and sports photography.
All design work and digital editing are done in house and we pride ourselves on being able to provide all services for our customers.
We always want our business to be a fun, friendly, exclusive place where you can expect unique and fresh photography.
To us, photography is about people being real and then letting us paint a picture of that moment to remember it forever. 
This is the story that matters most: real people, real stories, real moments.
Look at Recent Photoshoots on Facebook and Instagram.
InLights has the very best state of the art equipment to capture the best quality images possible.
Russell is a Master Photographer of the Australian Institute of Professional Photography (AIPP)
InLights Photography – Penrith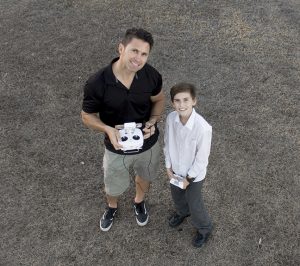 Me and my little man (drone selfie)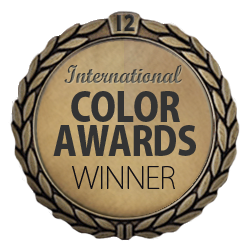 In LOS ANGELES March 9, 2019. Professional photographer Russell Murray of Australia was presented with the 12th Annual International Color Awards category of Aerial at a prestigious Nomination & Winners Photoshow streamed Saturday, March 9, 2019.

International Aperture Awards
2010 Major Award Finalist – 4th In Category
8 prints submitted 8 Awards won:
2 Gold
4 Silver
2 Bronze
Australian AIPP Awards
8 Silver with Distinction
18 Silver
N.S.W AIPP Awards
13 Silver Awards